Hello guys, welcome to Grab Signup official website.. Your no. 1 guide before becoming 5 star Grab drivers.
We are Grab Authorised Alpha Drivers, we want to share good news with everyone who are interested to be your own boss! (We are not affiliated with Bossku ?)
Before we start, let's answer some of these simple questions.
Are you living in Malaysia ???
Have you ever used a Grab Driver app?
Do you know how to drive well in tough conditions?
Do you know how to handle the traffic on the roads of Malaysia?
Do you have your own car and driving license?
How to register as a grab driver in Malaysia?
Let me tell you something exciting about the Grab Driver app. This is a small guide where you can dig deep into the details about what is Grab Driver.
And the last thing, how you can increase your earnings? Stick with us and learn every point that helps you to register as a grab driver.
What is Grab App?
It is an amazing smartphone app that allows drivers to meet with the right passengers efficiently.
It is the best app for drivers who are looking to plant their dreams and increase the sources of their income.
No matter, if you need a new job or wants to do part-time work, Grab is the best partner of yours in connecting with passengers at right time.
This car booking app is powered by MyTeksi mobile app, and it is offering the best on-demand chauffeured services.
Don't worry, as a register grab driver of this app, you will meet with the chances of unbeatable profit. This car driver mobile app is offering two types of car services such as
Grab Car Economy
Grab Car Premium
As compared to conventional taxis, My Grab app is the best alternative way of communicating with drivers. Grab Car economy & premium both services follow the same rules and regulations comply with the MyTeksi mobile app.
Certainty, Safety, Comfort, and Speed are the main goals of Grab drivers.
Are you interested in registering as the Grab Driver? It is recommended to go through all screening process if you really want to register for Grab driver.
How to register for the Grab Car Driver in Malaysia?
There is a procedure that you have to follow for registering as a Grab Driver in Malaysia. First of all, let's have a look at all the requirements that you have to fulfill.
Requirements for Grab Car
Having a valid citizen identify card of Malaysia
Having a Malaysian driving license
Having a PSV license (Effective October 2019)
Have a 4 doors car. Make sure your car is not much older specifically more than 6 years (Made in 2009 and other updated versions)
Having acceptable grooming integrities
Have a strong command on the languages BM &English
Pass the summon checks of PDRM and JPJ. Check summons on Rilek portal.
Provide complete information such as Name of driver & car and manufacturing year of the car
Must mention the total Period of Insurance coverage on the official papers of the Insurance
Drivers older than 50 years must have done a complete health checkup. With Grab Car, there are no age limitations. The medical checkup is quite simple and helps to understand if the driver can drive safe or not.
The above-mentioned list is the requirements that you should have to fulfill if you want to register as a Grab Driver. Read more about the criteria of a Grab driver.
Don't think this is enough because there are lots of things that you have to know before registering as a driver in Grab.
From the best car to necessary documents, in the next part, you will learn every single point that can ease your registration process as Grab Driver.
Which cars are not used as Grab Cars?
Yes, we have mentioned that a car with 4 seats is applicable for Grab Cars, but some cars are not eligible as Grab Car. If you want to register Grab Driver in Malaysia then you must have to look at this point.
If you are having a car such as Proton Iswara, Proton Juara, Proton Wira&Gen2, Proton Satria Neo&Savvy, Renault Kangoo, Kia Spectra, Hyundai i10, Inokom Matrix, Inokom Atos, Perodua Kembara, Perodua Viva& Kinari and Perodua Kinari then you are not eligible to register as a Grab Driver. View the latest list of rejected cars.
Now let's have a look at the 6-Seater cars that are eligible for Grab Car.
Qualified 6-Seater Cars
Several 6-Seater cars are eligible for Grab cars such as Cherry Easter, Proton Ertiga, Toyota Vellfire, Toyota Avanza, Toyota Innova& Avanza, Proton Exora and Nissan X-Gear.
These cars are qualified, and if you have any one of these, then you can surely register as a Grab Driver.
Cars Best for Grab Premium
Do you want to register as a driver for Grab Premium? Do you know different cars are best for Grab Premiums? These cars usually refer as luxury and D Segment. Let's have a look at the list of premium cars such as
BMW 4 Series
BMW 3 Series
Volkswagen Passat
Mercedes C Class
Nissan Teana
Toyota Camry
Honda Accord
Mercedes CLS
In which Cities Grab is operating?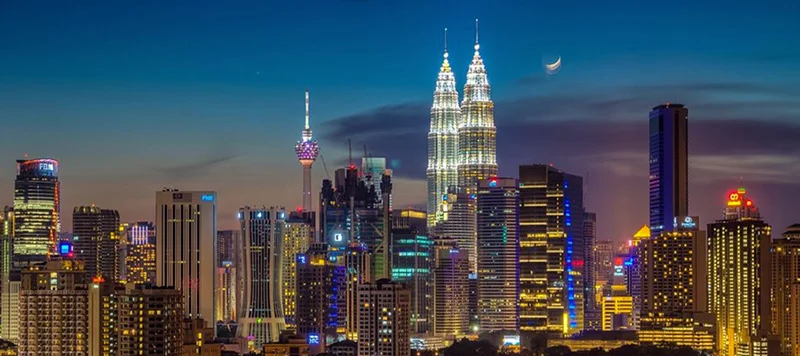 The Grab app is operating in different cities of Malaysia such as Klang Valley (such as Klang Shah Alam, Petaling Jaya, and Kuala Lumpur), Johor Bahru, Batu Pahat, Kota Kinabalu, Melaka, Penang, Kuching, Labuan, Muar, Port Dickson, Melaka, and Ipoh.
How to start driving with Grab?
How do you register as a Driver with Grab? What type of procedures you have to complete for registering Driver in Grab?
Here, I have mentioned some simple steps that help you register as a driver with Grab.
1. Installing App
Install or download the Grab app from IOS or Play store. For starting the registration process, you have to provide an IMEI code or Gmail account. You must have an activated account to start driving.
2. Activate Account & Sign up Process
Are you interested in registering as a Grab driver? Then you must have to complete the signup process. After sign up, you activate your account. Grab has specifically made exclusive training videos for new drivers.
After successful registration, you can get access to these videos. These videos give a detailed background about this Car app, how to use this app, how to receive bookings, and how to deal with bookings.
Don't worry if you don't know how top transit fare in your account because these training videos have covered each and everything for you.
3. Credits of Drivers
Grab Top-up is some kind of credit that the driver can use. Riders can pay drivers fares in cash form. The Grab will deduct this commission from the prepaid account of the driver.
Drivers must have sufficient balance in their account for accepting the bookings. Are you a new driver, if yes then it will be great if you already have 50 bucks in your account.
How do a Driver Pay Commission to the Grab?
After registering as a Grab Driver and having the first booking, you have to pay commission to the Grab. It is the rule that Grab will take 25% out of the total fare that the driver receives, and this commission is paid in the form of Grab Prepaid.
View income potential with Grab
Documents Required for Registering as a Grab Driver
Different documents are necessary for every driver to provide Grab. Let's have a look at the documents that are essential for the registration of Grab Drivers.
Grab Required Documentation
1. Original Identity Card of Malaysia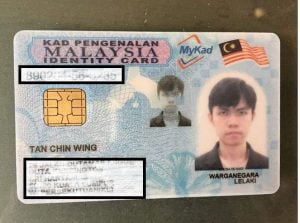 This is the most important thing that every citizen must-have. For starting the registration process as a driver of the Grab, take the clear photos of your identity card from both sides.
Make sure you have taken these photos on landscape mode. Keep in mind that the edges are sharp, and every single word is easily readable.
2. Driving License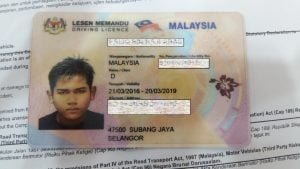 For registering as a Grab driver, it is necessary to have a driving license.
Do you have your Malaysian Driving License? Take clear upside-down photos of your driving license in landscape mode.
3. Latest Profile Photo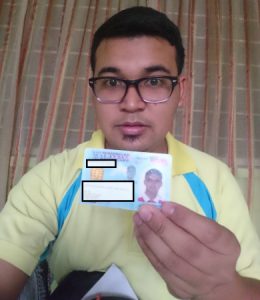 Provide your latest photo (including Head & Shoulders) with a clear background.
Don't wear sunglasses, goggles, and any other type of accessories that cover your face.
Make sure you have to hold your IC on your left chest with your right hand.
4. Cover Note of Car Insurance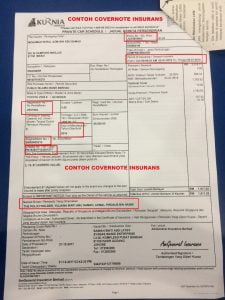 Take the upside-down clear photo of your car insurance papers. You can also use the android scanner for increasing the readability of your documents. The only thing that is important for the registration process of Grab driver is that your name must have listed as a driver on the cover note of the insurance papers.
If your name is not added to the car insurance papers, then don't worry; it is also easy.
Must be clear and readable. Turn off 'flash ⚡️' while taking the photo. It must clearly display:
name of drivers
car plate number
period of cover
type and car model
manufactured year
With a minimal fee, you can request to add your name as a driver in the insurance note of the car. RM10 to RM20 is the total amount that you can spend on fulfilling these requirements.
Make sure, all the corners and edges are sharp and easily readable. Do your car is brand new? Make sure; you have provided supporting documents such as car grant and road tax documents also.
Insurance Endorsement (optional)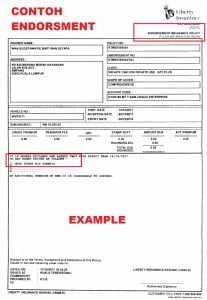 If your name is not in the 'insurance cover note'. you have to add your name as driver second, third and so on. This is also known as insurance endorsement.
5. Road Tax & Grant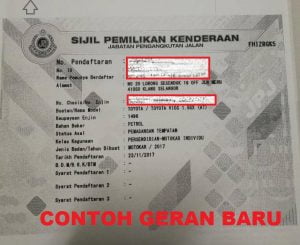 It is required to attach for car 2019 and above.
6. Medical Examination Report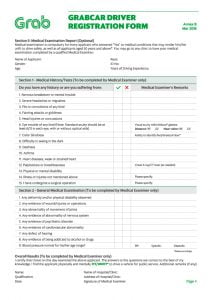 Only for applicants 50 years old and above. Please download the form first.
Ready to Register Today?
If you feels that you've met all these requirements, and want to make your first trip (and money), we can help you with confirming your eligibility first.
Last Words
Here, I have mentioned all the important points that you have required for registering as a driver in Grab. Register today with Grab as Driver and start earning more income today.
Any questions?
If you still have any enquiries, question about becoming a full-time or part time Grab drivers, you can talk to our experienced drivers.
Click the button below to talk to us via WhatsApp